EMBEDDED RECRUITMENT
AND MORE…

Scroll down to find out more
About You.
DANGERFIELD is not a recruitment agency.
We are embedded recruitment and more.
Working in-house, we help organisations of all sizes to deliver an embedded recruiting capability through a subscription model. This recruitment-as-a-service approach brings a hiring platform combined with a team of experienced in-house recruiters with the process and marketing support needed to be successful.
But more than this, we also deploy talent acquisition professionals on a global basis to transform your hiring process, lead hiring projects or augment your existing talent acquisition team. [Read More]
And, when it comes to your brand, our experts will guide you through how to create an authentic employer brand that brings people to your door.

About You.
You could be in an organisation of any size, anywhere in the world.
If you are Starting you will need us to help you make those first crucial hires, building out your management team, planning your hiring strategy and starting the definition of your employer brand.
When you are Scaling, you will need help to optimise your hiring process, bring life to your talent acquisition approach, amplifying your brand. You are going to need some on-site help so we'll deploy our embedded recruiting team to directly lead the hiring in partnership with your managers.
Organisations that are Transforming engage with us to resolve challenges around poor candidate experience, complex hiring processes and old technology that impacts their ability to hire. In addition we support organisations on a tactical level by deploying individuals to fill gaps in their talent acquisition capability and capacity.
As a consulting firm, we know we are only as good as the people that work with us. We recognise the importance of recruiting the best talent, developing their skills and providing an inclusive culture where everyone can add value.
United Kingdom
DANGERFIELD was founded by Martin Dangerfield, a seasoned recruiter, talent acquisition leader and strategist (with a small 's').
With a straight talking, results focused approach he has recruited on a Global, Regional and Local level, creating and leading teams of recruiters, brand specialists and HR professionals in multiple locations. There has always been a focus on the end to end recruitment process, operational execution and the successful implementation of recruitment technology.
To schedule a call with martin click here.
United Kingdom
An experienced, influential, global, commercial and hands-on senior recruitment leader with experience of RPO, consulting and agency organisations – Full EMEA, NAM and APAC experience. Has worked with global brands such as Oath, IQVIA, Thunderhead and PwC.
Talk to Joel about how we can help you deliver projects on a global basis.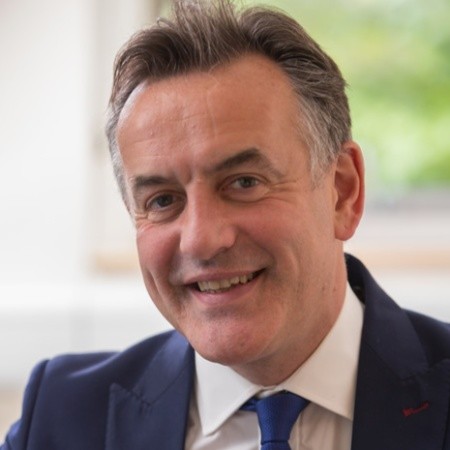 United Kingdom
An industry recognised Employer Brand specialist ex-Head of Brand at TMP has worked alongside brands such as Sainsbury's, Transport for London, Pizza Hut, HS2, BA, Virgin Media, Santander, Unilever, Prosafe and Subsea7.
Neil is our 'go to' expert on all things employer branding.
Netherlands
A global recruitment leader with a reputation for ­building and managing recruitment teams, defining and driving recruitment strategies and senior business partnering.
Dwight has worked with brands Cognizant, Tesla, NetApp and VEON.
Dwight partners with us to extend our reach across Europe.
Whilst this is our core team, our network includes professionals from multiple disciplines, all with a track record of successfully transforming talent acquisition functions.
Our experience has included establishing new and improved talent acquisition operating models, managing talent acquisition teams on an interim basis, developing inspirational employer brands and the implementation of new recruitment technology.
Portfolio.
Organisations we work with, large and small, benefit from the insights and experience gained from hiring in more than 30 countries.
Rolls-Royce plc
Rolls-Royce, one of the world's leading industrial technology companies needed support from DANGERFIELD to look at a number of recruitment based areas.
Engaged on a global basis, we managed a portfolio of global recruitment based projects Including Candidate Experience, RPO Commercial review, Diversity and Inclusion, Global Process Simplification and hiring for a greenfield site in India.
"DANGERFIELD managed a number of resourcing projects over a 12 month period. The result was a better commercial relationship with our RPO, successful hiring India with happy candidates and hiring managers and a deep understanding of what being a candidate at Rolls-Royce really means."
— Jane Crane, Global Head of Resourcing.
Cake Solutions
Cake Solutions are a high growth technology business that needed help to re-evaluate how they hired highly skilled developers on a global basis.
In a 6-month assignment, DANGERFIELD provided direct hiring capability, leading innovative campaigns in central and eastern Europe and the US, as well providing the people, process and approach required to continue hiring in-house.
"Martin helped us to redefine how we hire people, picking up the pace and taking us across eastern Europe and beyond."
— Pete Evison, Commercial Director.
AspenTech
AspenTech, is a provider of software and services for the process industries with a strong EMEA base. DANGERFIELD supported them during a period of high growth
Deploying a talent acquisition professional on-site in their UK location they provided direct hiring capability as well as advice, guidance and a best practice approach.
"Bhavisha joined our team during a period of transition, managing our recruitment whilst we reshaped the HR team."
— Karen Orr, Senior Director, Human Resources, EMEA.
Deploying the right technology can transform your recruiting function. It's more than being all things Digital.
Making use of our global expertise, DANGERFIELD provides an end to end solution approach, providing point solutions or more integrated products depending on assignment and business requirement.
As part of our commitment to our clients and partners we host events to educate, showcase and demonstrate capability.
Contact.
Unlock your hiring potential by giving candidates the authenticity they need.